Cambio is connectivity, collaboration, and responsibility, not just a magnetic wall panel system.
Who are we and Why Cambio?
My grandmother Lillian taught me how to take materials and make things.  If it wasn't the watermelon rinds turned into pickles, it was yarn to make snowflakes for the holidays.  How to use what you have and make something that bring joy to people's lives is a core value of Cambio.
At our Core, we are about taking care of people.  Our employees, our customers, and ourselves.  Through thoughtful and sustainable design we have innovated to give people a way to design and build a beautiful wall or ceiling using crafted and sustainable materials.
Cambio is connecting designers worldwide to our mission of providing mixed materials and designs.  We are excited to see Cambio walls that celebrate the connections between our collaborators.
Cambio is fully recyclable and reusable, this fulfills our responsibility to make it easy for people to create beautiful things while using resources wisely.
Scott Royer, CEO and Founder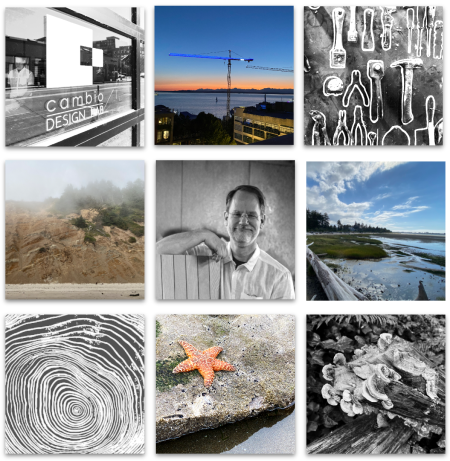 Our DNA is rooted in full Circular Design from sourced materials to our recycling program, Re-Cambio.
As we developed Cambio, our primary focus was to offer people an easy way to change materials.
We will take back any Cambio panels for 100% reuse.
When manufactured, we minimize waste in the process. When installed, Cambio is a zero waste product.
All Cambio products can be reused or taken apart for reuse.
We believe architectural products don't have to contribute to the waste stream. They have a life, again and again.