Architectural
Wall
Panels: Magnetic.
Flexible.
Responsible.
Design your space with Magnetic Wall Panels.
Full Circular Design from sourced material to our recycling program, Re-Cambio.
Innovate with flexibility and by function with various panel sizes, colors and materials.
Change your layout, rotate a few panels, or just change out one anytime. Cambio is a revolutionary new way to make an impact and refresh any space.
Cambio is about Connectivity, Collaboration, and Responsibility, part of a 25-year-old family-based business.
Connectivity Cambio's Lab and Workshop are in the Pacific Northwest, however we are all part of a larger global community.
Collaboration From small business owners, creators to designers, we believe in sharing with our partners to create the best product.
Responsibility Cambio is founded on sustainable products working with our partners and customers who share the same values and mission.
Our Story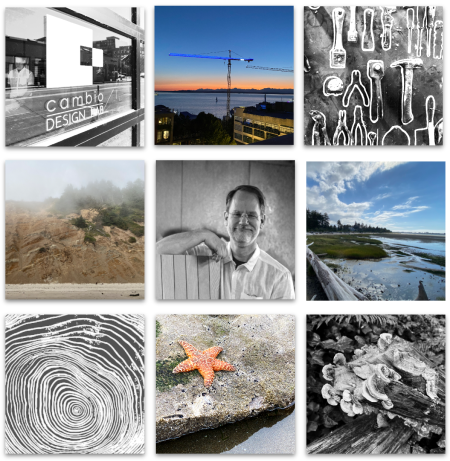 Our DNA is rooted in full Circular Design from sourced materials to our recycling program, Re-Cambio.
Re-Cambio
We will take back any Cambio panels for 100% reuse.
Minimal Waste
When manufactured, we minimize waste in the process. When installed, Cambio is a zero waste product.
Designed for Change
As we developed Cambio, our primary focus was to offer people an easy way to change materials.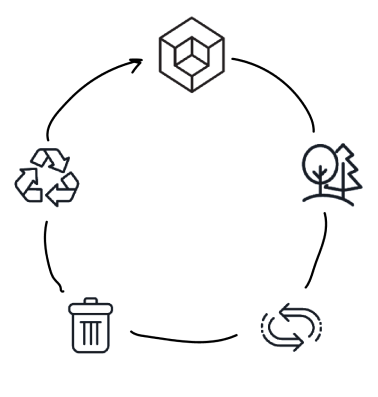 Up-cycle + Testing
All of Cambio products can be taken apart and reused again.
Re-Use + Longevity
We believe architectural products don't have to contribute to the waste stream. They have a life, again and again.